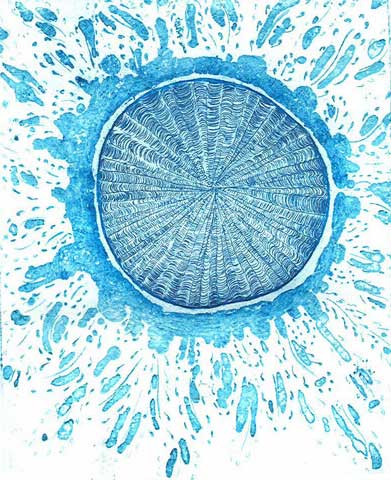 Caroline Bouguereau is a printmaker, sculptor, painter and ceramic artist with a training in glass blowing.
Her art works since her earliest projects have been inspired by natural curiosities, by the organic world or more generally by biological forms…
Drawing has always been for her an important part of the art process in any of her projects.
She found the technique of etching an engaging intersection between drawing and working with metals…
She re-discovered an alternative process to produce etchings using low voltage electricity to etch her plates and print them only with non- chemicals products to achieve an organic processed work.
One of her etching is on permanent exhibition at the Museum of Jurassic Technology in Los Angeles… The Natural History museum in Dublin has subsequently been an important point of reference for her. It gave her the opportunity to produce a series of drawings and etchings related to marine life using its collection and library…